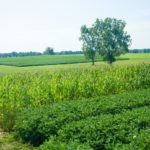 The University of Kentucky College of Agriculture, Food and Environment is hosting a virtual Corn and Soybean Field Day to help producers get the research-based information and continuing education they need in the midst of the COVID-19 pandemic.
"These virtual field days help us fulfill our commitment of getting applied research and principles into the hands of growers and crop consultants," said Chad Lee, director of the UK Grain and Forage Center of Excellence.
The two-day event will occur July 21 and July 28. It will go from 8 a.m. until 10 a.m. CDT (9 a.m. to 11 a.m. EDT) both days. Lee and Carrie Knott, UK grain crops specialist, will moderate the event.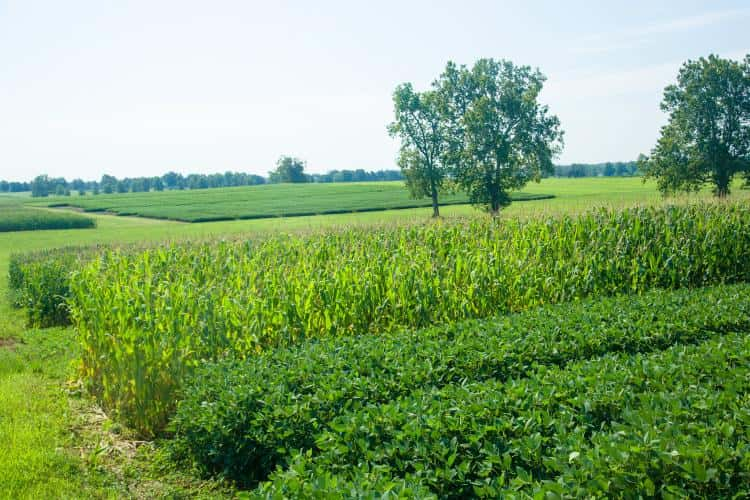 The first day will feature topics related to crop and soil management, while the second day is devoted to integrated pest management. July 21 topics include delayed planting impacts and tools for producers, understanding and addressing spatial variability in corn yield, and soil sampling for precision nutrient management. Topics on July 28 include managing soybean cyst nematode populations, weed control in 2020 and pre-harvest chores that help with post-harvest management.
Preregistration is required for both days, and individuals need to register for each day separately. Register online at https://bit.ly/3dQlSIf by July 20 for the July 21 session. Register at https://bit.ly/3gmtnZ7 by July 27 for the July 28 portion of the field day.
Attendees can receive continuing education units for Certified Crop Advisers and pesticide applicators.
The field day presentations will be recorded, so individuals who cannot attend the live events can view the videos later. They will also have the option to take a quiz based on the video. If they are Certified Crop Advisers or pesticide applicators, a passing score can earn them continuing education credits.
"We realize it may be harder this year for producers to get these credits due to the pandemic, so we wanted to make this option available to them to help them get the hours they need," Knott said.
Producers can contact Colette Laurent, UK grain crops coordinator, at claurent@uky.edu if they have questions about the field day. A full event schedule is available online at https://www.kygrains.info/ or by contacting local offices of the UK Cooperative Extension Service. More details about obtaining credits after the events will be available on the same website after July 28.