A group of twenty-nine agriculture leaders from Florida wrapped up a nearly week-long tour of Kentucky agriculture with stops in Trigg and Christian Counties Wednesday.
The UF/IFAS Wedgworth Leadership Institute with the University of Florida chose Kentucky to give class participants an insight into agriculture in another part of the country. Leadership Institute Director Christy Chiarelli says the class is designed to strengthen Florida Ag Leaders.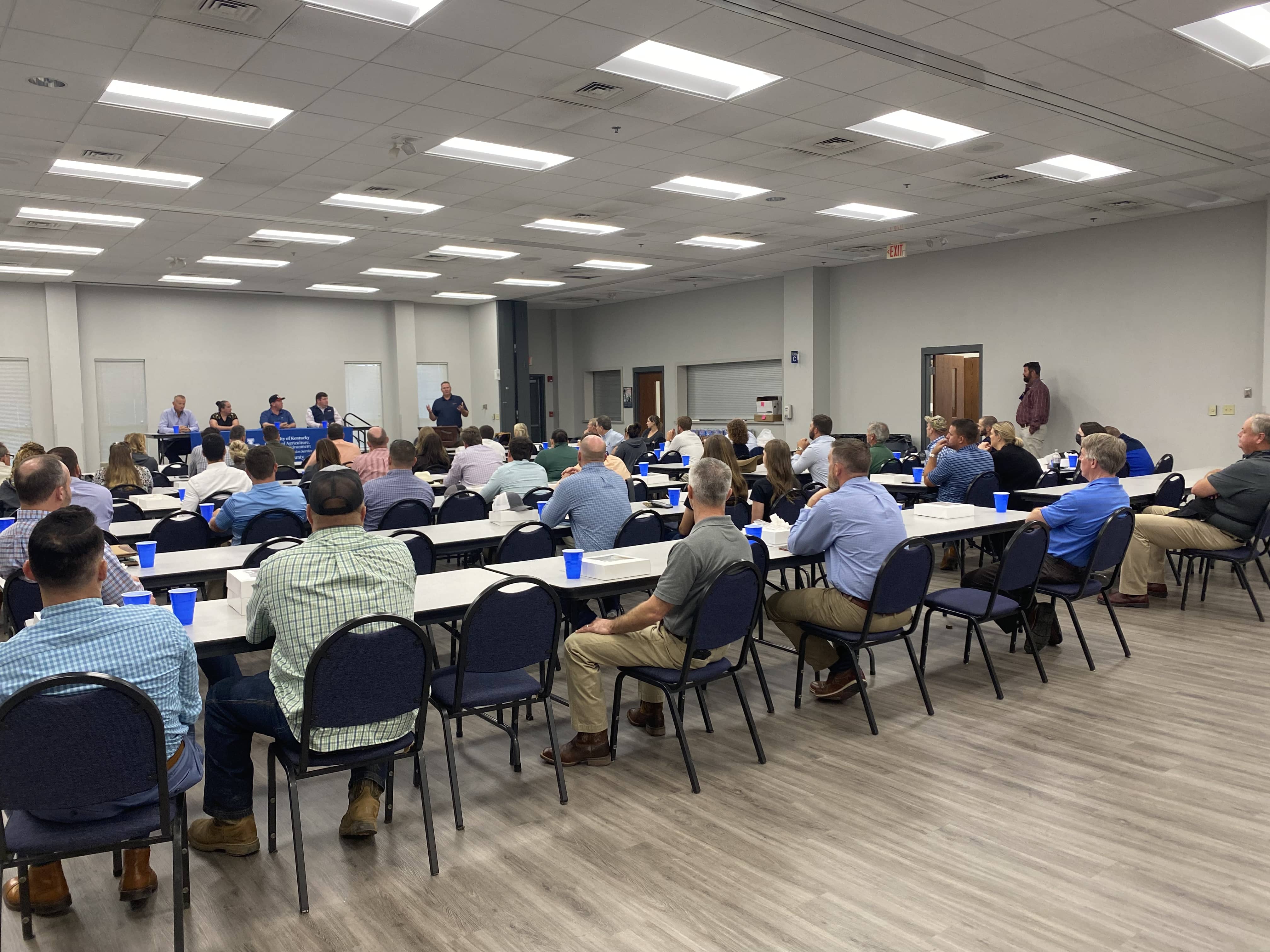 click to download audioChiarelli says the group includes a diverse representation of Florida agriculture.
click to download audioClass co-leader Michael Hill, who is a blueberry farmer, says he was impressed by the diversity of Kentucky agriculture.
click to download audioCo-leader Phillip Hisey, who is a landscaper, says part of the trip was about finding common ground with fellow agriculture leaders in another state.
click to download audioThe Kentucky tour included the group visiting Ashford Stud Farm and Keeneland near Lexington, the mountains in eastern Kentucky, Chaney's Dairy Barn in Warren County, and concluded with a Trigg County visit to Harton Tobacco Farm, and a panel discussion with the Christian County Agribusiness Association that included Kentucky Office of Ag Policy Director Brian Lacefield, farmers Brandon Oliver and Alana Baker-Dunn, and Farm Credit Mid America Regional Manager Brandon Garnett.